Gear reviews submitted by satisfied customers of Paracord Paul:
(Would you like to leave a review? Click here!)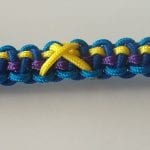 Awesome bracelet
Thanks, bracelet is amazingly gorgeous and arrived days from ordering thanks!!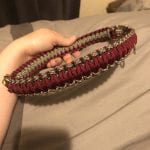 BLOWN AWAY
Oh my goodness, we had high expectations but we were still blown away with how much we love our boy's new collar!! So well made and obviously cared about considerately!! Thank you so so much for this amazing work of art!!! Will be ordering more in different colors for different occasions! Plus it was packed with awesome American flair and a handwritten note from the maker!! Thanks Paul!!!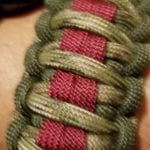 He did a good job on my bracelet
I love how he did the air force cct colors 👍👍
June Ouellette
Massachusetts
I have ordered the range bag tags several times. I use them as luggage tags. They work very well, are of high quality and look great. Orders are always filled very quickly. Just loves these tags.
I got my paracord bracelet and wallet lanyard he did a very good job and they are both in multicam.