What does the "Thin Blue Line" Mean? EOW: September 2023 Report
We update this post with End of Watch information from the month before as a reminder and tribute to those who commit their lives to something greater than themselves — our communities.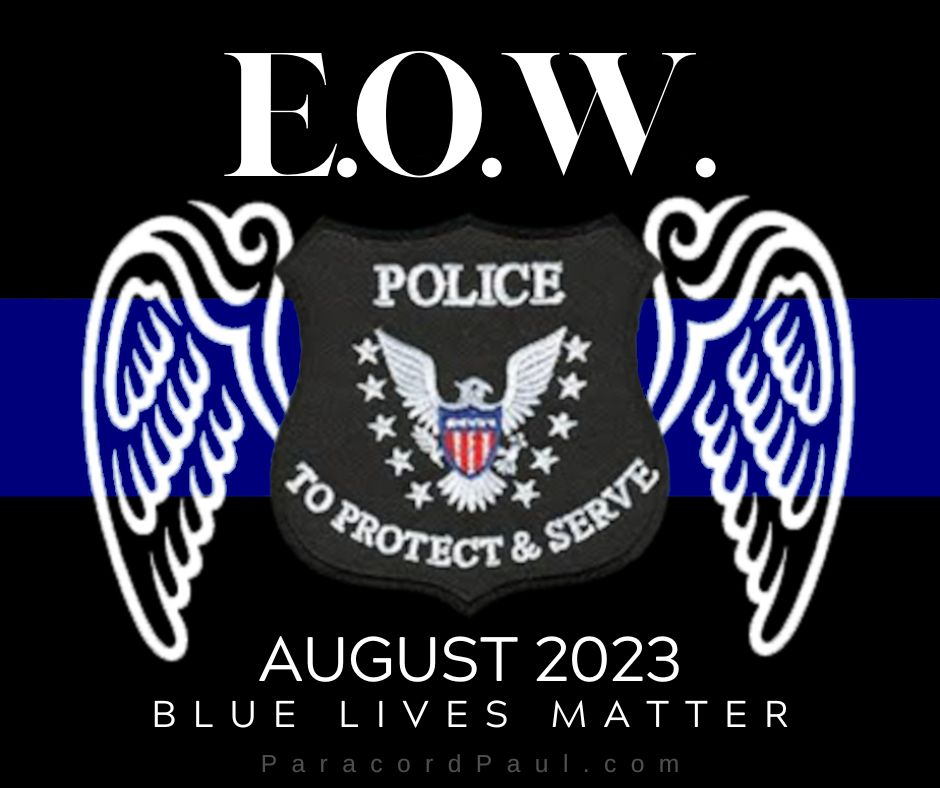 END OF WATCH: 9 Law Enforcement Patriots
in August 2023
Visit the Officer Down Memorial Website
Let's keep them and their families in our prayers.
END OF WATCH: 1 Law Enforcement K9
in August 2023
---
What is the History of The Thin Blue Line?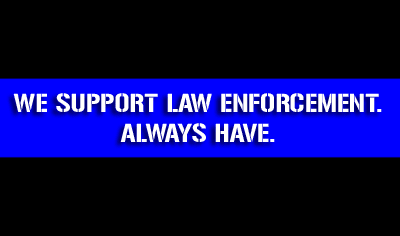 Law Enforcement, or LEOs, as we fondly refer to our community heroes, have been in the news recently. However, what I found most disturbing is the lack of understanding about what these guys and gals do to protect our communities.
If you listened to the LSM (lame-stream media), you would think all law enforcement was similar to the Nazi Gestapo. And the low-information "citizens" jump on the bandwagon… How would these folks react if they called 911 and no one responded?
The Thin Blue Line is a symbol used by law enforcement in the United States and Canada to commemorate fallen officers and symbolize the police's relationship in the community as the protectors of the citizenry from the criminal element.

Each stripe on the emblem represents certain respective figures: the blue center line represents law enforcement, the top black stripe represents the public whilst the bottom represents the criminals. The idea behind the graphic is that law enforcement (the blue line) stands between the violence and victimization by criminals of the would-be victims of crime.

Wikipedia

Blue Lives Matter…
There are rotten eggs in any industry, field, or occupation. However, to besmirch the reputation of all LEOs, which has been commonplace as of late, to whip up a frenzy with false narratives to create a straw man purely for political gain is something particular "leaders" should be ashamed of and be taken to task for.
Common sense thinkers should not tolerate this behavior from those whose character should be above groundless accusations and inflammatory statements. We deserve better than that.
Remembering the Fallen
We have been trusted with the honor of making many a Thin Blue Line bracelet in memorial to fallen officers (you can view some of these patriots on our Wall of Heroes).
As with our brave Military personnel, thank them when you see a Law Enforcement Officer next time. Let them know you appreciate that they are on call for your community, knowing that they are potentially putting their lives at risk each day they put on their uniform with every phone call and traffic stop.