Instructions to Measure Your Wrist or K9's Neck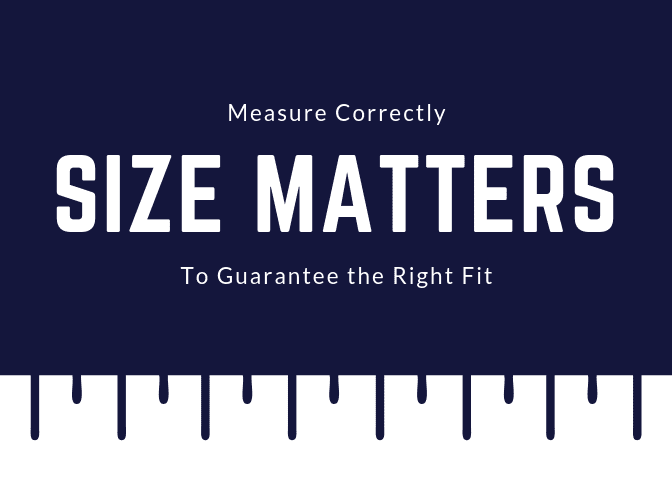 Get the perfect fit for your bracelets and dog collars by following the instructions on this page.
Bracelets: I need to know your wrist size — not bracelet size.
K9's: I need neck size — not collar size.
IMPORTANT: All items are custom made to order just for you. So please use these instructions to ensure you receive a bracelet that fits your actual wrist size. [Return Policy]
Don't worry about which knot or clasp is used. I compensate for that as well to meet your designated wrist size.
I've made thousands of bracelets and dog collars and know how to knot up your order for a comfortable fit. But I need you to take a moment to get the right measurement info to me.
Why we need your wrist size…
Depending on the knot and clasp, I add the necessary length to your wrist size to ensure your bracelet will fit properly. Same goes for your K9's neck size.
Do not add extra space to compensate for a comfortable fit!
I take this into consideration when making your item to ensure that it will fit properly. If you add more length than what the actual measurement indicates, you will have a bracelet or collar that is most likely too big/loose for your liking.
When it comes to K9's do not measure the old collar and provide that measurement. We need your K9's neck size.
These very same guidelines apply to measuring
your K9's neck for one of our collars.
1. First, you'll need a ruler, a pen or pencil and a strip of paper about a half inch wide
2. Wrap the piece of paper lightly around your wrist.
3. Mark the piece of paper right were it meets the starting point.
4. Then measure that length on a ruler. Now you know what size to order!
The above steps are the best way to ensure I get an accurate wrist or neck size so you receive a bracelet/collar that fits properly!
REMINDER: Do not add extra space to compensate for a comfortable fit. I take this into consideration when making your bracelet/collar to make sure it will fit properly. If you add more length than what the measurement indicates, you will have a bracelet/collar that is most likely too big/loose for your liking. [Return Policy]