National Vietnam War Veterans Day Observance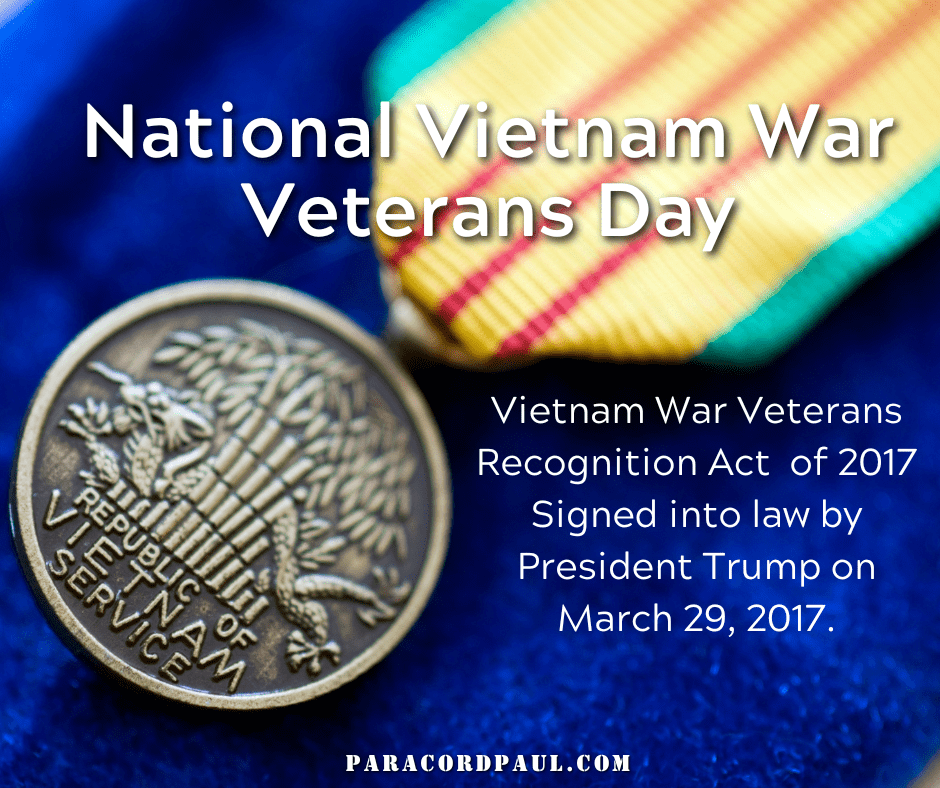 Honoring our Vietnam Veteran Patriots
An act of Congress honoring Vietnam veterans with a day of recognition was signed into law by President Trump on March 29, 2017. As a result, March 29 is now designated as National Vietnam War Veterans Day by the Vietnam War Veterans Recognition Act of 2017. In addition, the U.S. flag is to be flown in commemoration of those who served in Vietnam.
For that matter, many are not aware of the meaning of this day or much of the history of the Vietnam War. Did you know…
The United States became involved in Vietnam because policy-makers believed that if South Vietnam fell to a communist government, communism would spread throughout the rest of Southeast Asia.
Vietnam War Facts
As of 2023
You can view the status and progress on the Defense POW/MIA Accounting Agency website.
Reach Out and Thank a Vietnam Vet
So why not procure one for a Vietnam Vet that you know, or wear one in honor of the 58,148 that paid the ultimate sacrifice?
Reaching out and thanking those who served in Vietnam, many who never received the heroes' welcome they earned, can easily make a veteran's day.
What did you do for your country today?