Days to Raise the American Flag: 2023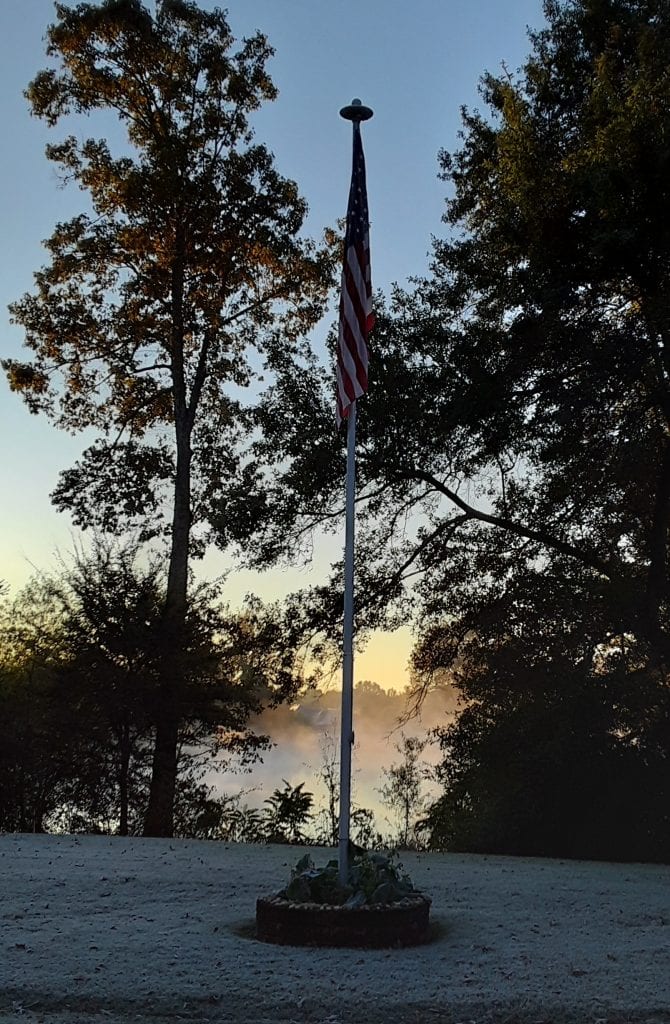 We fly Old Glory every day — weather permitting. The photo to the right is a morning shot after our first frost here in Mississippi.
We have a flagpole with solar lights on the top so we can keep her flying at night. Nothing like the Stars and Stripes on a clear night with too many stars to count in the background!
While some attack what Old Glory stands for, we fly her proudly. Hope you will do the same!
My Name is Old Glory;
Long May I Wave
Below are the official 2023 dates that are recognized as days to raise the Flag, including when you should fly at half-staff.
Days to Raise the American Flag
"Gave proof through the night that our flag was still there…"
"Star-spangled banner yet wave…"
"The land of the free and the home of the brave…"
Birthdays of States: (raise on the date of admission)
And don't forget your Old Glory Flag Etiquette that I post every 4th of July!
Pledge of Allegiance
Here's to a Happy, Healthy, Safe, and Prosperous 2023!