Profile in Courage: Military and Law Enforcement K9s
National K9 Veterans Day:
Each year on March 13th, we pay homage to our K9 Patriots: 81 Years ago.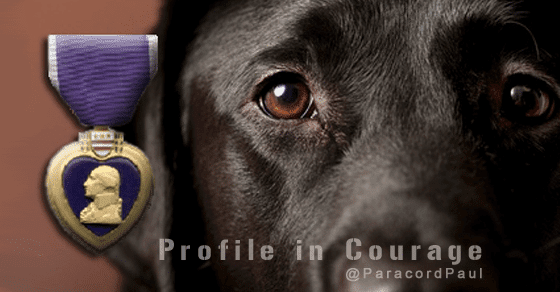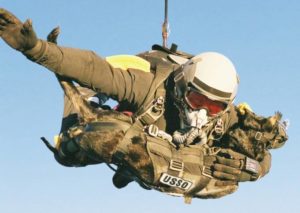 The Date: March 13, 1942… U.S. Army launches K-9 Corps

The Egyptians used military War Dogs (MWD), Greeks, Persians, Sarmatians, Baganda, Alans, Slavs, Britons, and the Romans in military exercises and campaigns.
However, the United States did not make extensive use of K9s before 1942.
[ For more: Dogs in Warfare Wikipedia ]
U.S. Soldiers, Military Dogs Train Together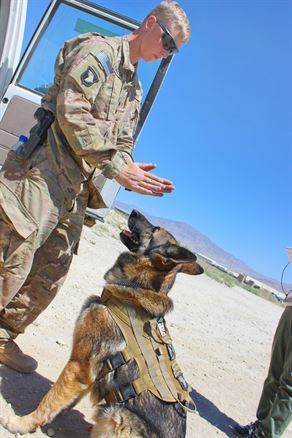 U.S. Army Spc. Craig Holbrook and Niko, a military working dog, conduct obedience training on Tactical Base Gamberi, Afghanistan, June 27, 2015. Holbrook and Niko are assigned to the 101st Airborne Division's 3rd Brigade Combat Team and deployed from Germany's 18th Military Police Brigade.
K9s trained for military service are trained in bomb, weapon, and drug detection, tracking, and attacking the enemy. On average, there are 2,500 in service at any time; roughly 600-700 deployed overseas. The majority come from Germany and the Netherlands because the bloodlines of these dogs go back hundreds of years, making these pups born for the job. [Canines in Combat: Military Working Dogs]
Puppies Assisting Wounded Servicemembers (PAWS) Act of 2016 is now law.
This bill directs the Department of Veterans Affairs (VA), through the Office of Patient Centered Care and Cultural Transformation, to carry out a five-year pilot program under which the VA shall provide service dogs and veterinary health insurance to certain veterans who: (1) served on active duty on or after September 11, 2001; and (2) were diagnosed with, and continue to suffer from, post-traumatic stress disorder.

The provision of a service dog shall be done in addition to other types of treatment for post-traumatic stress disorder and shall not replace established treatment modalities.
Military and Law Enforcement K9 "Retirement"
Until November 2000, military dogs were euthanized or abandoned after retirement. After all, they gave, the danger they faced, and the lives they saved were discarded. But no more…
Organizations like Save-A-Vet.org and Pets for Patriots now help rescue military and law enforcement working dogs and other service animals from being put down when their service to the country and community is "done with them." Save-A-Vet also provides housing and relief for disabled veterans who help take care of them.
America's VetDogs trains K9s for our wounded warriors and is also an organization worthy of your donations. It costs over $50,000 to breed, raise, train, and place one assistance dog; however, all VetDogs services are provided at no charge to the individual. Funding comes from the generosity of individuals, corporations, foundations, businesses, and service and fraternal clubs.
Bravery of Law Enforcement K9s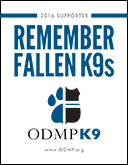 EOW = "End Of Watch". The Officer Down Memorial K9 site is supported by the generous donations of its visitors and law enforcement organizations. You can get your "Remember Fallen K9s" decal and find out more about ODMP K9 here.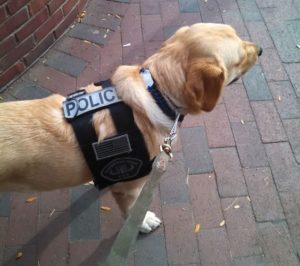 Working K9s
Working K9s, just like their handlers, face danger and risks when they are on duty. As a result, many organizations have made it their mission to help with the costly protective equipment to save their lives.
One such group is Vested Interest in K9s, Inc. VI, a 501c(3) non-profit whose mission is to provide bullet and stab protective vests and other assistance to Law Enforcement dogs and related agencies throughout the country. Find out how you can help here.
Another group, Project Paws Alive's mission is: "To provide K9 stab & bulletproof vests and other vital K9 protective equipment to underfunded Law Enforcement, Fire, Search and Rescue, and Military K9 units nationwide." Click here to help.
The Difference a K9 Can Make
When all is said and done, I've been told that a fully trained K9 can be worth up to $150,000 — but to their handlers, they are priceless.