History of Our Canine Military Heroes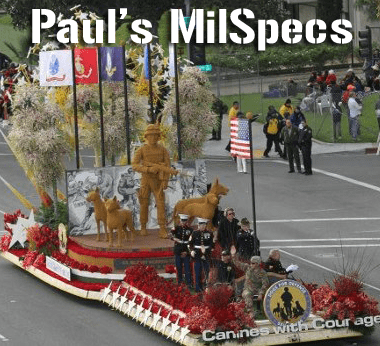 For thousands of years, from the Roman war dogs with their spiked collars to the 2013 Tournament of Roses parade that featured a float honoring the service of these heroic canines, dogs have been a part of our lives and our battles.
Britain utilized mastiff-type dogs to attack the armies of Caesar, and Napoleon chained them to the walls of Alexandria to warn him of upcoming attacks.
WWII War Dogs
While used extensively during WWI by Germany, Great Britain, and France, military dogs did not serve alongside American forces until 1942, when the first use of canines was on sentry duty. Nevertheless, the Army quickly discerned some primary areas in which to use the dogs, including: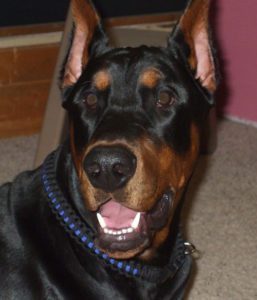 Over 4500 war dogs were utilized during the conflict in Vietnam, solidifying the use of canines during wartime. In modern times, the duties of dogs have been extended to both drug and bomb detection in all branches of the military and law enforcement.
In 2006, dedicated to all of our nation's war dogs and their military handlers, the United States War Dogs Memorial was revealed. A beautiful bronze depicting a Vietnam-era soldier and his war dog guards the New Jersey Vietnam Veteran's Memorial entrance.
Working tirelessly for the benefit of all of us, the canines and service members of the branches of our military have become an integral part of our Country's defense.
We are always honored when we get to knot up items for our military and law enforcement K9s! Now, paracord collars, once only available to Military service dogs, are available for your K9 Hero too.