While used extensively during WWI by Germany, Great Britain and France; military dogs did not serve alongside American forces until 1942, when the first use of canines was on sentry duty. The Army quickly discerned some primary areas in which to use the dogs including:
Sentry duty dogs assisted in guarding various military sites including ammunition dumps, ration depots and air fields. These dogs were kept on leash and utilized to warn the handler of trespassers.
Attack dogs could work at a distance from the guards or sentries, and were used to apprehend people.
Scout dogs were trained to quietly detect the enemy by way of scent, and to silently warn their handlers of the presence of an ambush or snipers.
Messenger dogs carried correspondence between two handlers. Most of the canines used for the job were on the smaller side, and they were trained to perform under the stress of battlefield conditions.
Casualty dogs sniffed out injured soldiers on the field and searched through bomb debris for injury victims.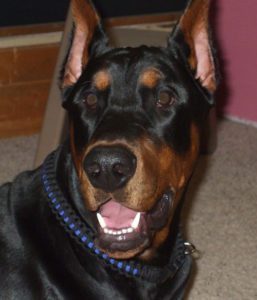 Over 4500 war dogs were utilized during the conflict in Vietnam, solidifying the use of canines during wartime. In modern times, the duties of the dogs has been extended to both drug and bomb detection in all branches of the military and law enforcement.
In 2006, dedicated to all of our nation's war dogs and their military handlers, the United States War Dogs Memorial was revealed. This beautiful bronze depicting a Vietnam era soldier and his war dog guards the entrance to the New Jersey Vietnam Veteran's Memorial.
Working tirelessly for the benefit of all of us, the canines and servicemen of the branches of our military have become an integral part of our Country's defense.
We are always honored when we get to knot up items for our military and law enforcement K9s! Now, paracord collars once only available to Military service dogs, are available for your K9 Hero too.
A dog is the only thing on earth that loves you more than you love yourself.
~ Josh Billings
At *your* service,