A Basic Bug-out Bag Could Save Your Life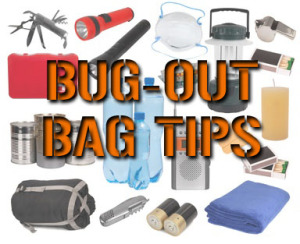 Bug-out bags are not just for when the SHTF — they are an overall family preparedness staple.
What should you consider when creating a fundamental bug-out bag suitable for your family? Get started right by including one or more basics from each of the below categories.
The Bag Itself
A bug-out bag isn't your typical backpack. A bug-out bag must be rugged, fairly large, and house a sizable number of individual compartments (preferably zippered). It must be light enough for you to carry, but sturdy enough to contain potentially heavy items. Don't skimp on comfort and ergonomics. If you are ever in a position where you need to use your bug-out bag, you probably could be carrying it a long way. Make sure straps are padded and the design is one that distributes the weight as widely as possible.
Food/Water
Some form of water purification system is an absolute must-have for a bug-out bag. At a minimum, include a packet of water purification tablets. Stock your bug-out bag with some long-lasting energy bars and/or MREs. There's no need to go overboard here. You will want to cycle out the emergency rations in your bug-out bag periodically, and can re-stock it with your favorites.
Shelter
A thin, emergency mylar thermal blanket is a great addition to your bug-out bag. I've even seen small tents the size of a book that you could add as well.
Medical
For your basic bug-out bag, include a first-aid kit. Also, get a list of your medications and medical condition information (and those of any family members that will be bugging-out with you), and stow that in the bag, as well. You can continue to add to your bug-out bag as your needs change.
Pet Needs
If you have a pet, be sure your basic bug-out bag includes a leash and collar, several rations of food as well as any pet medications.
Clothing
Add warm socks, gloves (both thermal and rubber), thermal underwear and a rain poncho (which has multiple uses) and a change of clothing. Sleeves and pants can be cut off, but you can"t create material that isn"t there. Go with long sleeves and long pants.
Defense
At a bare minimum, include a multi-purpose knife in your basic bug-out bag. I have a Swiss Army Knife that used to be the one Judi's Dad carried around before he passed away. Talk about a versatile tool. Ideally, a bug-out bag should also contain a firearm and ammo.
Paracord or Tactical Cord
Having a hank of 550 paracord is something many preppers add to their bug out-bags for obvious reasons. Why not kill two birds with one stone and get one of our 550 Military Paracord bracelets? It is an easy way to carry cord to use if needed. You'll want to get all one color though so that you have one continuous length of cord. If you are a big guy, our King Cobra Survival bracelet it the largest bracelet to carry the most amount of cord. But first be sure to check out the size difference here — it's substantial.
With a bit of planning and imagination, you can put together a bug-out bag that could save your life, and you accomplish your mission of family preparedness. If you are new to prepping and paracord use, my Paracord Tips eBook has even more info you can immediately put to use as well. Now, let's get prepared.
We cannot stop natural disasters but we can arm ourselves with knowledge: so many lives wouldn't have to be lost if there was enough disaster preparedness.

~Petra Nemcova