Military Innovations Save Lives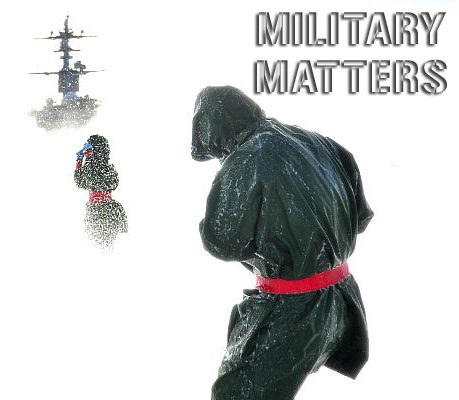 The Navy released a strange-looking photo (right) of sailors scrubbing the flight deck of Nimitz-class supercarrier USS Carl Vinson. What makes it interesting is the substance they're using on the flight deck: AFFF foam, a fire extinguishing compound that is particularly well-suited for jet fuel fires.
Foam as a fire-fighting material is not new; it was invented in 1902 by Russian chemist Aleksandr Loran after witnessing devastating oil-refinery fires. His original foam mixture of sodium bicarbonate and aluminum sulfate with water was refined repeatedly over the years, most notably by Percy Lavon Julian. Finally, he created Aerofoam in the 1940s with soy protein.
In the 1960s, National Foam, Inc. developed fluoro protein foam that repulsed oil. A few years later, the United States Navy developed the foam now used on flight carriers to fight fuel fires: AFFF.
AFFF stands for "aqueous film-forming foam." Chemguard, the supplier, notes that its AFFF "floats on and quickly covers the fuel surface." The foam being lighter than the fuel, suffocates the fire when used in sufficient quantities (as shown in the USS Carl Vinson photos).
As often happens with military innovations, AFFF has been used in civilian situations to significant effect: "AFFF was the primary agent used to prevent a major fire disaster in Fairfax, Virginia.
The incident happened on June 11, 1987, when a construction bulldozer ruptured an underground gasoline line . . . spewing thousands of gallons of highly flammable liquid and vapors over a wide area and caused the evacuation of an entire community." Emergency shipments of AFFF were flown in, which saved the community of Singleton's Grove.
Since then, of course, civilian fire departments across the country have incorporated AFFF (check out this overview PDF) into their equipment and training programs. It's from 2007 but still applicable. Did you know that you can even purchase AFFF on Amazon?
So when we hear about cutting back on our Military, keep in mind there are ramifications far beyond what you hear in the lamestream media…