Family Preparedness in Winter Emergencies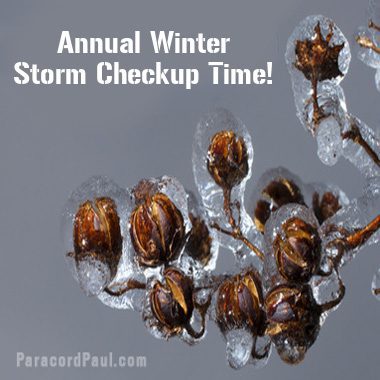 With the New Year, comes the realization that we live in perilous times. What we're going to do is pepper our blog with preparedness and "survival" tips so you have a resource to be informed and ready for whatever lies ahead.
Winter is sure to bring storms that will knock out power somewhere, sometimes for days or weeks. The weather forecasters don't always get it right so a few simple preparations ahead of time will help ensure your well-being until normal conditions are restored.
Finally, for more suggestions download a copy of our Free Paracord Tips eBook!
These are just a few things to consider now that you'll be relieved to have if the need arises.