4 Family Preparedness Health Tips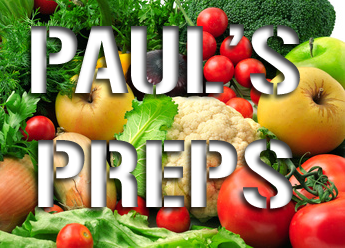 The concept of family preparedness can mean different things to different people. For starters, exacting what are you preparing for? In terms of a time frame, that is. Will the family need to stick together under completely off-the-grid conditions for a week? Or maybe you need to prepare for an entire month without the daily necessities that some in your family may quickly come to see as luxuries.
One aspect of family preparedness that you ignore only at your own risk is those little things you take so much for granted that you have never thought about life without easy access to them. Like how to cure a headache when a tornado ripped through every pharmacy and grocery store a few hours ago. Or how to cure your son's toothache when the closest dentist may as well be practicing on the moon?
This is why it's called prepping. Those who prepare comprehensively enough for any reasonable expectation of disaster will thrive, while those who don't may be lucky enough to survive merely. Here are a few things you can use to prepare that you may not have thought about that can be pretty darned useful!
All the little irritants that become enormous problems under survivalist conditions need to become a standard part of your process of family preparedness. Maybe you can withstand the pain of a headache or toothache or the irrigation of dry skin. But can your children? Or your spouse? Or your parents? Or, indeed, anyone else you have rolled into your family in the bigger sense of the word?
Check out my Preparedness Archives for more prepping tips — I've been getting a lot of positive feedback on how folks have used my posts to help get them started preparing for whatever lies ahead. Then, share these posts so that others you know and care about can also benefit from the information.