Gear reviews submitted by satisfied customers of Paracord Paul:
(Would you like to leave a review? Click here!)
Jeff
Hot Springs Village, AR
Thin - thin blue line bracelet
Perfect fit, great quality, and just the right size! Not too big and bulky.
Shipped fast too!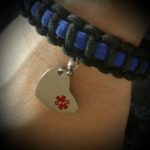 Very pleased
I had seen the Thinner Thin Blue Line bracelet in the past and made mental note of it because I rwally liked how it looked. Recently I had the need for a medical alert and immediately thought of this great bracelet which I would attach a medical alert charm. After a few quick searches for the perfect charm, I had exactly what I wanted.
The customer service and constant contact while order is processing is unequaled. The product is amazing quality, very durable and well made and is really nice in the thinner paracord option. Order came with personally signed note of thanks and two American flag pins. I was expecting the product to be good, but I was super impressed with the other aspects of customer service provided. Highly recommend and will continue to do so. Thanks much Paul and Judi and God Bless.
Ankle bracelets
I've orodered from Paul's in the past and have never been anything, but completely satisfied. The quality and durability of the items is excellent, the staff is always very responsive and helpful, and best of all the company supports our veterans!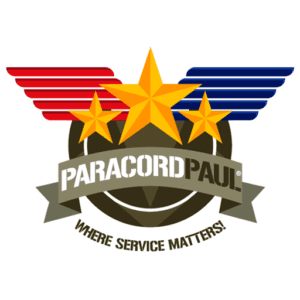 Claude Shanks
Shepherdsville, KY
Made in the USA
I saw the military service bracelet and had to have one. Took a few days to arrive by First class mail. I really like the quality of the bracelet and was impressed by the clasp and SS ARMY medal. Thank you for making a quality product in the USA ! I will definitely order more in the future.
Monkey Fists
Awesome product, shipment and quality of product are amazing. The packaging was awesome for an American Made product. Will defiantly be make purchases from here again A++++++