Paracord Bracelet, Dog Collar, Lanyards, and Gear reviews submitted by satisfied customers of Paracord Paul:
(Would you like to leave a review? Click here!)
Recent Reviews…
Our database can't hold the 14 years of accolades we've received. So here are some of the most recent reviews for you to check out.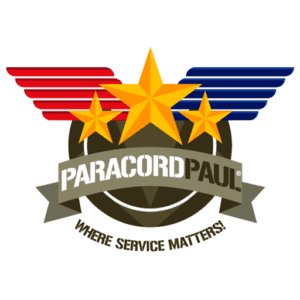 Dog Collar
This is the third collar I have ordered from Paul. Their Customer service is excellent! The quality is exceptional and the item shipped same day. Thank you!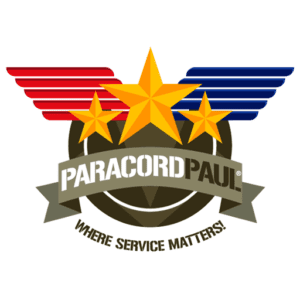 Have not taken it off since it arrived!!
While shopping for a paracord bracelet for my son, I saw the 275 Cobra with Coin Knot Center Bracelet and loved the look of it so ordered one for myself. It arrived within days of ordering and fits perfectly. I ordered it in white and burgundy and have not taken it off since it arrived. I wear it with my suits and dresses to work and have received many complements on the design. Everyone is very surprised when I mention it is a paracord bracelet. No issues at all with the knots, ends or comfort. I sleep and shower with it on. I would not hesitate to buy another!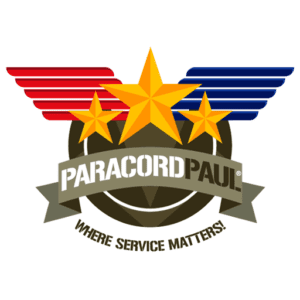 Dog Collar
Exceeded my expectations - well made and durable. If Bruno doesn't outgrow it, it will be the last collar he'll need. The only thing I would note as a customer would be to see options in clasps styles (chrome vs stealth black, etc).
Overall, my highest rating!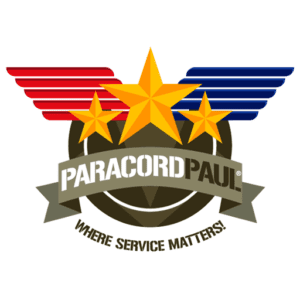 Marco
Ottawa, Ontario, Canada
K9 Paracord Collar
Ordered the "ultimate dog tag collar" in the thin blue line fashion.
Turn around was extremely quick as I had the collar within 9 colander days. Craftsmanship was evident and very much appreciated. Paul and company also added a personal touch with their signatures & accompanying business cards.
This is a company and a management team that cares about their product and reputation. I will be recommending their product to fellow Federal Law Enforcement/Outdoor enthusiast North of the Border.
Outstanding work Paul.
Marco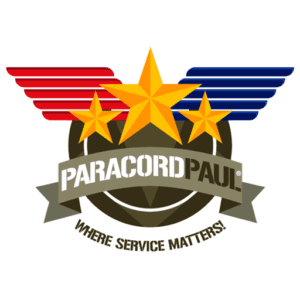 Great Price for Great Quality
I have purchased two of the Vietnam Veteran Paracord Bracelets and I can tell that compare to other that I have and have seen theses are the better Quality.
It's always smart to get the best Quality for your hard earned money.
Thank You Paracord Paul for a great product.