Gear reviews submitted by satisfied customers of Paracord Paul:
(Would you like to leave a review? Click here!)
Greg Nilsen
California, USA
Value, quality, service - everything anyone could ask
I have now purchased a few of Paul's items, my wife & I each have a Thin Red Line bracelet which we wear every Friday. I also have the cross which I love. The quality and value are amazing. I ordered a wrist lanyard for myself and 1 for my wife each matching the color of our target compound bows and they are spot on. The purpose is to attach our thumb release's or perhaps arrow pullers but again are amazed at the quality. Lets just end by saying Paracord Paul makes his products the way America used to make everything, the best.
I recently purchased a variety of products from Paul's website and found the selection, quality and price of the items to be top-notch. The custom luggage tags are especially noteworthy for their uniqueness and style.
But perhaps the most rewarding aspect of my shopping experience was the genuinely courteous customer service. When I requested information on the transit status of my order, within minutes, I was supplied with a full listing of the shipment travel route. My package of great products arrived shortly thereafter, signed, sealed and promptly delivered.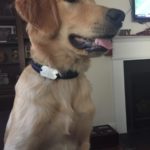 Sean Manning
Hilton Head Island
Paracord Collar
Absolutely love the Thin Blue Line Dog Collar I got for my 6 month old golden retriever! Had to get it as both my parents are LEO's. Great work Paul!
Hell Yeah!!!!! I am ordering it right now. You guys are awesome. Best customer service I have EVER received ANYWHERE!!! I truly mean that. Customer for life!