Depending on the item style, you can choose two or three colors of 550 parachute cord or our 275 Tactical Cord for your item, while one color is okay too.
If you want to carry as much cord around as possible, hikers and survivalists will tell you every time to go with one color as that then allows you to have one entire continuous string of cord available if you need it. Two or more color items will then have separate lengths of cord.
550 Cord Colors to Choose From: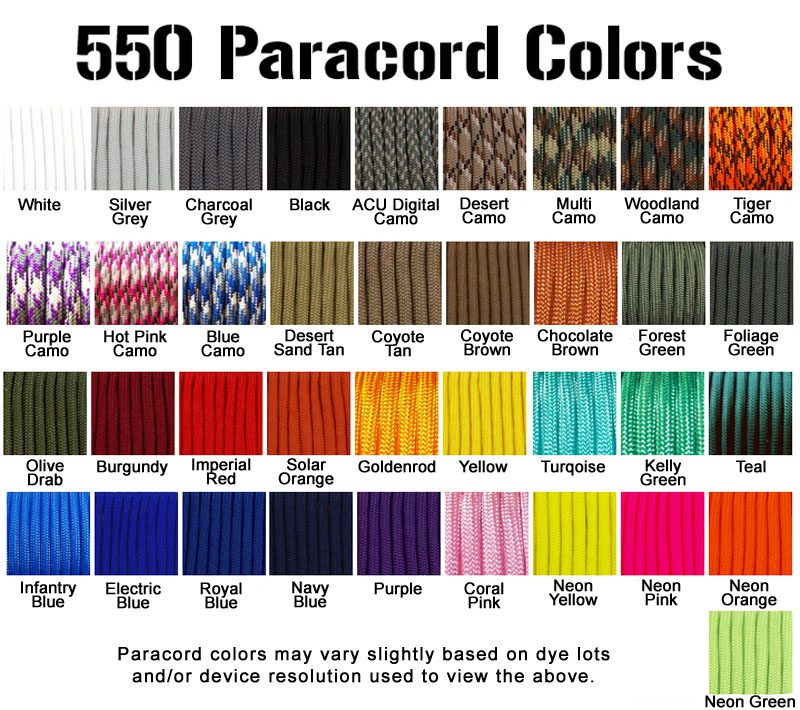 All of my products are made to order by me right here in the U.S.A. with mil-spec MIL-C-5040H type III requirement cord and have a minimum breaking strength of 550 pounds (550 cord). Furthermore, my 550 parachute cord comes from the same U.S. factory, a government contractor that supplies the military, so quality is assured.
We are proud to offer items knotted up in our exclusive lower profile 275 Tactical Cord — made in the U.S.A. to our specs and only available here at Paracord Paul™!