Paracord PaulTM
Exclusive 275 Tactical Cord Colors:
We manufacture this Mil Type 1 style cord to our specs with a 4 strand core and 16 strand cover delivering a whopping 275 pound test break. That's why we call it 275 Tactical Cord and it's some tough stuff! You can view the difference between 275 Tactical Cord and 550 Paracord here.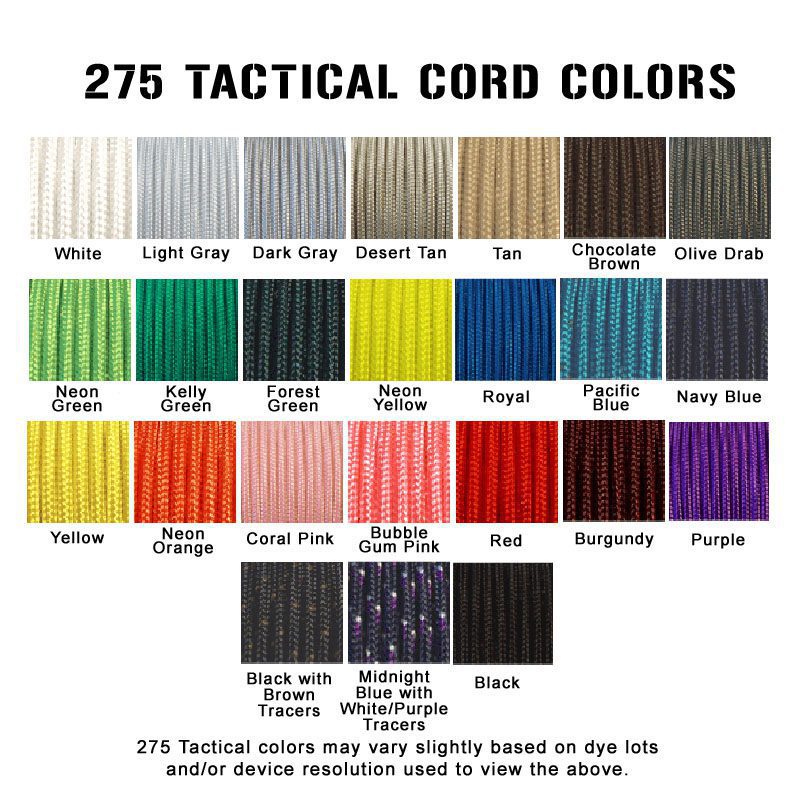 Tactical Cord colors may vary slightly based on dye lots
and/or device resolution used to view the above.