Vietnam Service Medal Bracelet
I've made these Vietnam Service Medal Bracelets by request for quite a while, and with so many requests for them, I figured we might as well put them in the store for easy ordering.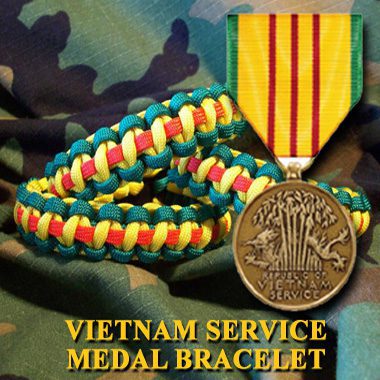 We are proud and honored to offer a great-looking distinctive bracelet in the Vietnam Service Medal colors in Honor of those who served. Made from quality 550 parachute cord manufactured in the U.S.A.
We can never thank these Veterans enough for their service.