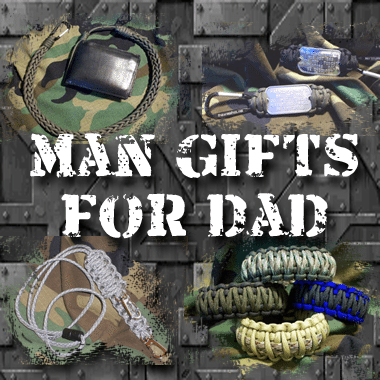 Coincidentally, the first state to actually celebrate Father's Day was Washington — named for the father of our country. The first statewide celebration was in 1910. It came about as the result of a campaign by Sonora Smart Dodd, the Tacoma daughter of a single father, a widower, who raised six children.
The concept of honoring fathers actually gained traction from Mother's Day, which had its origins after the Civil War and the early feminist movement that had pacifist overtones. In 1914, President Wilson signed a resolution establishing the federal observance of Mother's Day on the second Sunday in May.
What delayed the national acceptance of Father's Day might be attributed to male pride. One historian wrote many men…
'scoffed at the holiday's sentimental attempts to domesticate manliness with flowers and gift-giving, or they derided the proliferation of such holidays as a commercial gimmick to sell more products?often paid for by the father himself. (Source: History.com)
Fast forward to the 1930s, when struggling retailers looked for any way to drum up business, and buying gifts for dad ? socks, hats, neckties and greeting cards. The same thing that rescued our country from the Great Depression also helped make a national institution out of Father's Day; it was World War II.
Millions of fathers away fighting had a special reason to think about their children waiting for Dad's safe return. When the war ended, Father's Day was not a federal celebration. It was, however, a national institution of great sentimental importance.
It was Richard Nixon who signed the proclamation finally making Father's Day a national celebration. He was in the middle of a presidential reelection campaign. Nixon was the proud dad of two daughters and his proclamation had the advantage of appealing to voters who had fathers, as well as the fathers themselves.
The retailers didn?t complain either. While spending on Father's Day isn?t as much as Mother's Day, it is growing every year. Wonder what it will be this year with the current economy — hope no less because good Fathers and Dads are worth every penny.
Father's Day is June 19th!
Because of this history we have our annual "Man Gifts" promotion — and it starts today! Through the 15th, you can pick what you like for your Dad from our selection of unique paracord items.
From a wallet lanyard to a King Cobra Survival bracelet (doesn't get any "manlier" than that!) or our Military Service Medal bracelets if your Dad is a veteran. I'm sure you'll find something your Dad would love to receive from you and be proud to wear. You also can add your own personal message by adding a dog tag to your bracelet or bag tag with your special text.
When I was a boy of fourteen, my father was so ignorant I could hardly stand to have the old man around. But when I got to be twenty-one, I was astonished at how much he had learned in seven years. ~ Mark Twain
At *your* service,