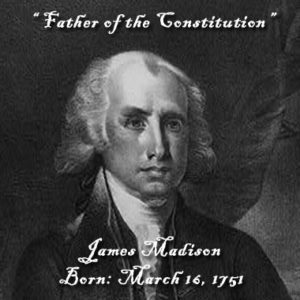 They thought of everything basing the Constitution of the United States on saving future generations from themselves. Article 2, Section One, deals with power, the powerful and the powerless as well as the distance that Executive level can reach. However, the knowledge and intellect of the founding fathers and history progressing beyond them, issues of today were not part of any mindset at that time.
Article Two, Section One
Article Two defines power for the Executive Branch of our government. The importance goes beyond the likelihood of the Executive Branch becoming more powerful than the people under their rule. Dictators, Militias and Royals have come into power from Executive branches of seemingly stable governments.
From their own experience, the founding fathers fled a monarchy that took rights and people power away from its citizens and glorified a single family as ruling forever. Wording of Article Two was critical to the survival of a nation through the division of power. While hindsight is 100% reliable, foresight is often quite faulty.
Executive Power
The Constitution has this article in an attempt to clarify ?executive power? so that power had limits beyond the whims of an elected leader. Over the years, the reality of societal development caused this article to bear amendments. Article Two (in its original form) did not clearly define the principle of succession when a president was unable or unavailable to serve.
Originally, there was nobody to take over the Vice-Presidency should that office become vacant. After the Vice President, who would be next in line to serve as President? Are these other people considered the choice of the people and would they be eligible for election to their own term in office after serving out the remainder of a predecessor's term?
Amending the Amendments
In an effort to keep the Constitution current, the process of amending the original articles and updating the amendments had to be in place. These amendments are modifications of Article Two. They do not alter the spirit of the article, but they do clarify the context under which it applies:
Twelfth Amendment: alters the method of functioning for the Electoral College
Twenty-Second Amendment: says that the President could not serve more than two terms
Twenty-Fifth Amendment: establishes the chain of command and clearly establishes the ascent to power should the President be unable to serve
Historically, the Executive Branch of government is the most likely to experience abuses of power. This is the reason why Article Two must stay current to stabilize the country in times of stress.
An elective despotism was not the government we fought for; but one in which the powers of government should be so divided and balanced among the several bodies of magistracy as that no one could transcend their legal limits without being effectually checked and restrained by the others.
~ James Madison The Federalist Papers Federalist No. 58, February 20, 1788
At *your* service,