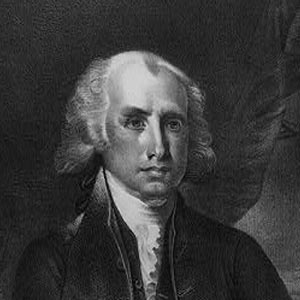 It's 1751 and James Madison is born on March 16th a plantation in Virginia. Little did his parents know he would be known for being the drafter of the Constitution, recorder of the Constitutional Convention, author of the Federalist Papers, Secretary of State and fourth president of the United States.
He married Dolley Madison who during the War of 1812 as the British army neared Washington in 1814, became known for ordering the White House staff to save a portrait of George Washington from the flames.
During the War of 1812, the Federalists, to put it mildly, staunchly opposed Madison's declaration of war against the British. They actually threatened to secede from the union during the Harford Convention. The Federalist Party was destroyed as America's status as a nation apart from Britain was secured with victory. You can view the entire history of this fine man on Biography.com.
One pines for the days when Patriots put it all on the line for what they believed in… Something that came natural to our Founding Fathers.
A few quotes from this Founder and Patriot
Americans have the right and advantage of being armed, unlike the citizens of other countries whose governments are afraid to trust their people with arms.
The powers delegated by the proposed Constitution to the federal government are few and defined. Those which are to remain in the State governments are numerous and indefinite.
That the most productive system of finance will always be the least burdensome.
All men having power ought to be distrusted to a certain degree.
My Personal Favorites Both of Which Are Relevant Today
There are more instances of the abridgment of the freedom of the people by gradual and silent encroachments of those in power than by violent and sudden usurpations.
The very definition of tyranny is when all powers gathered under one place.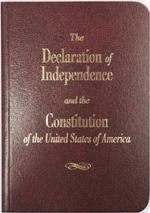 James Madison's ideas and thoughts shaped a nation, and established the rights that Americans still enjoy to this day.
In honor of James Madison's Birthday, all orders placed today March 16th, will receive a complimentary pocket Constitution included with their order as well.
Non Sibi Sed Patriae,