Paracord Paul's Annual #BFCM Sale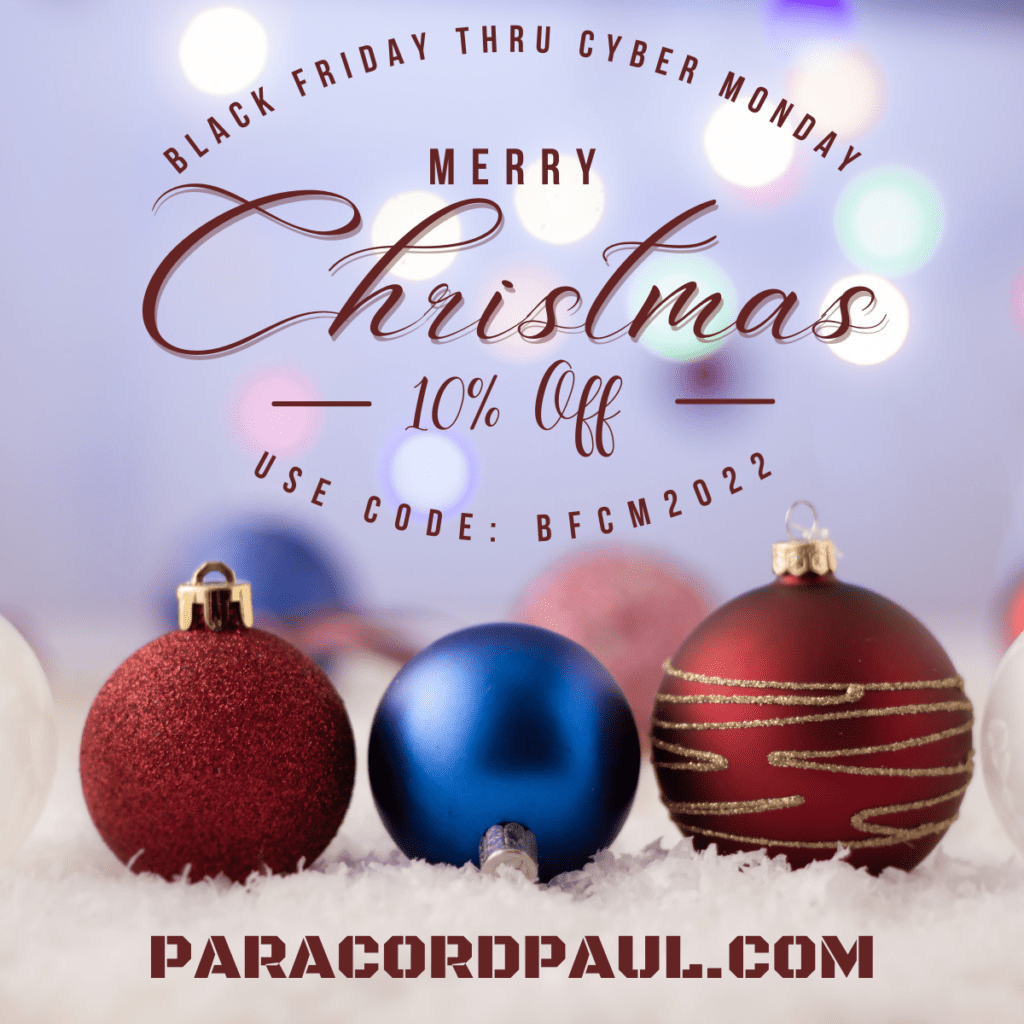 We only have two sales each year. Veterans Day (a deal just for Veterans and those who want to support them) and Black Friday/Cyber Monday. Unlike most shops, we keep our prices low every day and don't play games with sales throughout the year.
Our quality is the best, bar none, and our service can't be beaten. And, while we may have extended lead times, it's worth the wait to get that hand-knotted item made just for you. Paracord Paul's products are crafted by a USAF Veteran who loves this country and believes in the promise only to be found in the good old U. S. of A.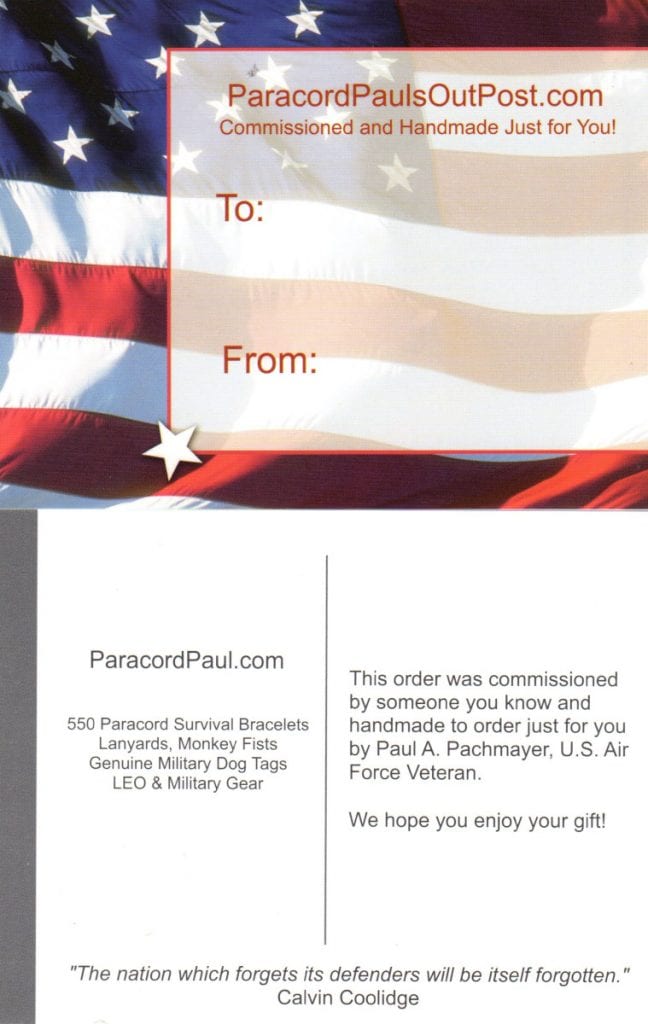 2022 has been crazy — to put it mildly. This year many are sending gifts to others to enjoy rather than traveling or meeting in person. You can do that with Paracord Paul items too.
You can place your order and send it to others. We'll include and fill out our patriotic gift card, letting them know you commissioned Paul to make these items just for them. I will handwrite your and the recipient's names and sign off with ours to add a personal touch.
Use Code: BFCM2022 at checkout to receive 10% off your order 11/25-28
ABOUT SHIPPING FEES
This year, USPS imposed a special holiday rate increase that of 6.7-8.3%. And announced another huge increase to go into effect in January 2023.
What we do is charge you no more than the rate the USPS charges. But, at the same time, offering free shipping options based on order amount.
RECOMMENDED ORDER BY DATES:
USPS is not reliable. Therefore we cannot guarantee delivery times that are out of control to control. To be safe, keeping our lead time also in mind, we recommend you place your order by the following dates to be safe.
Shipping via First Class, place by 12/9.
Shipping vis Priority, place by 12/16.
SUPPORT MOM & POP SHOPS
That's the best we can do without having USPS eat all our profits. But, unfortunately, most small businesses are in the same boat. "Mom & Pop" shops cannot absorb shipping fees like the big box stores. So, keep this in mind when you shop this year — and hopefully, gravitate to the small shops that need your support to survive.
As always, Paul and I appreciate your support and patience as we have tried to navigate and stay on mission during the past year. We look forward to crafting quality paracord items just for you that you can be proud to gift to family and friends.
This festive season is so much more than Christmas parties and gift-giving. May your Christmas be filled with the true miracles and meaning of this beautiful time.
At your service,